Mark Your Calendar for the 2014 Coalition Academy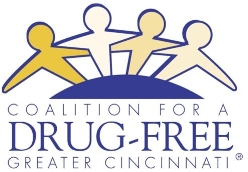 Mark your calendars and plan on attending the Coalition for a Drug Free Greater Cincinnati's Coalition Academy on Tuesday, September 23, from 8:30 a.m.-4:00 p.m. at the Great Wolf Lodge in Mason, OH. The theme for this year's conference is "Empowering Prevention" and it is open to anyone. The cost will be $60 per person which includes lunch. Registered Clock Hours (RCHs) for continuing education credits will be offered.
The keynote for this conference will be Former White House Office of National Drug Control Policy Senior Advisor Kevin Sabet. His areas of specialization include evidence-based drug prevention, treatment, and law enforcement (both domestic and international), as well as the impacts of drug legalization and "medical" marijuana.
A host of other workshops are planned that will cover three tracks: coalition development, business of coalitions, and hot topics. Participants will be empowered to bring back new ideas, concepts and strategies for public policy to their communities; to learn innovative ways to implement community-level outcomes; and to network with colleagues to nurture new ways to collaborate in their communities.
The event is sponsored by CDFGC, the Butler County Alcoholism Council, the Hamilton County Mental Health and Recovery Services Board, and the Ohio Department of Mental Health and Addiction Services. We look forward to seeing you there. For more information click here.