Regional Smoking Rates Decline, Still Higher than National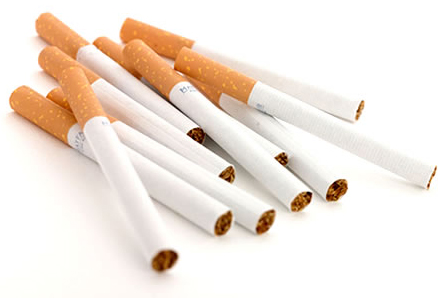 The Greater Cincinnati Community Health Status Survey (CHSS) has found that the smoking rate in Greater Cincinnati continues to be above the national average of 20 percent. In 2013, 25 percent of adults in the Greater Cincinnati region were current smokers, although the rate has been steadily decreasing, down from 35 percent in 1999. The smoking rate is still double that of the Healthy People 2020 goal of 12 percent.
Rural areas in our region generally have higher smoking rates than urban areas, however, the past three years have shown some improvement. The smoking rate in rural Kentucky counties and rural Ohio counties dropped, but the smoking rate in Southeast Indiana counties has not changed since 2010.
Greater Cincinnati adults with lower income are more likely to be current smokers, but these rates have consistently declined over the past 14 years. However, smoking rates among those with less than a high school education have increased. Smoking rates have declined for all other education levels since 2010.
The 2013 CHSS asked current smokers if a doctor or other health care provider had ever offered help or counseled them to quit smoking. Responses varied widely across the region. The lowest rates of those offered help were in Indiana counties and Hamilton County suburbs. The highest reported rates of those offered help were in Kentucky, the City of Cincinnati and Butler/Clinton/Warren counties. The number being offered support was also higher among low-income adults, older people and people with poor health. 
More information about Greater Cincinnati adults' smoking rates, and other topics, is available online at www.interactforhealth.org/greater-cincinnati-community-health-status-survey. For more information about the poll, contact Jennifer Chubinski, Director of Community Research, at 513-458-6608 or jchubinski@interactforhealth.org.