connecting in spite of coronavirus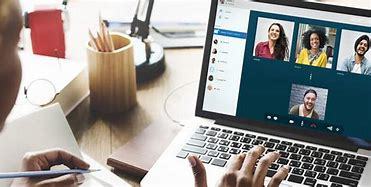 Now that many of us are staying at home in an effort to stop the spread of Coronavirus, it may feel pretty good to be alone - or at least with fewer people around us. I admit that the quiet is kind of nice.
But only for a little while. The TV sound can only fill so much space, right? The need for some human interaction takes over in spades, even beyond the morning staff phone call we all share.
That's why finding ways to connect are important. Not only is it good to occupy some time, but it helps us take care of our need for connection and our mental health, too.
Sure, going out with the dog helps, too. A walk is somewhat therapeutic and can burn off some energy. But a conversation goes a long way toward easing feelings of concern and fear about what's happening around us as a result of Coronavirus.
That drove my family to find a few new ways to connect. Here's what we did, Maybe it'll help yours as well.
First, we all joined Zoom.com and set up a weekly meeting for about a half-hour. We held our first virtual family meeting this past Saturday, and it was terrific! It was a little hard using a phone vs. using a laptop, so I've learned that lesson! Still, it really has given us a sense of togetherness that a phone call just didn't.
Second, we started sharing our day via the Marco Polo app on our phones. It doesn't happen every day, but we connect with short clips throughout the day sharing what's been going on while we're staying at home. Seeing my nieces and nephews do homework, or practice their karate, or seeing what's for dinner brings lots of smiles that somehow ease the concerns that sneak in via news.
Third, we plan. We are looking forward to the end of this pandemic and the opportunity to be together in person again - maybe sometime this summer. Let's hope!
Do what you can to stay connected/ It's not easy, this staying at home. But it doesn't have to be isolating. Don't let fear and concern take over your life!