A different kind of holiday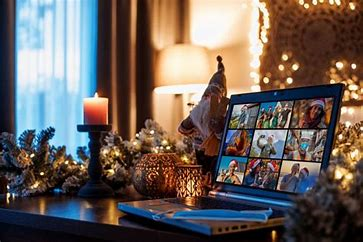 It's a foregone conclusion at this point that Christmas and Hanukkah and Kwanzaa and New Year's Eve will all be very different this year. COVID has taken its toll on so many of our traditions and "feel good" things that we love so dearly - and, perhaps, have taken for granted.
Which is why many of us feel down about what we're going to miss out on this time around: gathering to watch kids excitedly unwrap presents, bellying up to the dinner table with family and friends to enjoy a lovingly-prepared holiday meal, or watching beloved holiday classics together in a family room.
But that doesn't mean this "different kind of holiday" has to be perceived as bad. We can still sit in awe and wonder in the light of the glowing Christmas tree as carols and hymns play in the background, and we can still find joy in being with ourselves. It's a good chance to better understand yourself if you've lost touch with that soul inside. I think I remember someone once saying something like, "If you can't love yourself, how can you love someone else?"
Anyway, even though this will be a different holiday, it won't be all "doom and gloom". Call your loved ones, family and friends alike. Make sure you check in with elders who may be alone over the holidays with a call or maybe even a special treat left at their door. Send a quick message to that friend you've been meaning to contact, just to wish them Happy Holidays or Merry Christmas.
I love the John Wesley quote "Do all the good you can, by all the means you can, in all the ways you can, in all the places yhou can, at all the times you can, to all the people you can, as long as ever you can." Doing that - even in this "different" kind of holiday - will still bring the warmth of the season to life, just as it always does.
Happy Hanukkah, Merry Christmas, and Happy Kwanzaa!