Back to Normal?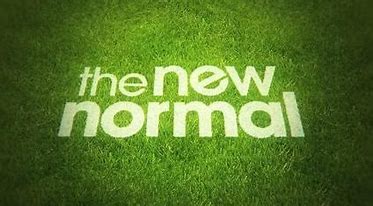 The phrase keeps getting bantered about these days: Let's get back to normal.
While the coronavirus continues to ravage some states and countries and the death toll mounts, it seems many of us want to find some semblance of "normal". It's probably natural after a period of time trying to follow social distancing guidelines and doing our part to "flatten the curve".
But "normal" is going to be a tough thing. After all, life has changed for all of us because of the coronavirus. Some of us are now working from home either permanently or for a longer period than originally thought. Some may be looking for a new job after being furloughed, and still others are considering buyouts from our employers.
And through it all, everyone of us is dealing with some form of a new "normal". We're grocery shopping a little differently now, maybe picking up or having them delivered. We're wiping surfaces and cleaning more.
It does take a toll on our mental health, too. We worry more. Things that once came easily, like going to a relative's house for dinner or attending a party, we are rethinking and attending virtually. We also feel anxiety as questions arise about the virus, how it attacks the body, and how it spreads. 
Want to hear some good news, though? Researchers are finding out new things about coronavirus all the time. The more we learn, the more our anxieties can ease (that's how things worked with other viruses, like all we learned about the flu virus many years ago). And the things you like to do - like getting outside for a walk, or playing with the kids in the yard, even doing some gardening or lawn work - is keeping life "normal".
We don't all process things the same way, and we all have different worries in life let alone about the coronavirus. But "normal" is different now because the virus is new to us. We will adapt, we will perservere. 
If things get to feeling like they are too much, we're here for you. Call 877-695-6333 any time of day, any day of the week. There's a trained individual ready to listen.
Be well!