Back To School?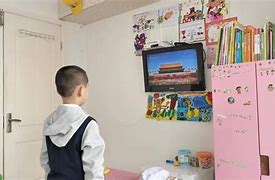 Right about now, parents and kids alike would be starting preparations for the first day of school. Or for some, maybe that school year would already be underway. Either way, parents might be rejoicing and kids - well, likely might not be.
Not this year.
It's true that a lot of that excitement has been tempered by COVID-19, whether to open buildings to the kids and staff or go online again for awhile. Lots of things are on the minds of both parents, educators and school administrators, and it's left a lot of people with some major anxiety about it all.
If you feel like you're alone in feeling that, you're certainly not. There are lots of news reports that talk about the anxiety that all of those people mentioned earlier are experiencing. One New York Times story about a census survey shared that there's a 30 percent increase in anxiety in students during the pandemic, while parents are anxious about their jobs.
Teachers, too, are feeling it. they worry about connections with their students, whether they are meeting totally online at the start of the year, or in some sort of hybrid mix of online and in-school instruction.
So how do parents, students and teachers navigate the anxiety?
Parents and teachers should watch kids for any unusual behaviors. Jumpiness or hyperactivity, or the other extreme - depression, withdrawal, or unusually quiet kids - that prevent them from interacting.
Watch for irritability, anger or lack of ability to concentrate. If kids are crying a lot, too, that could be an indicator of a potential issue with mental health.
And parents and teachers aren't immune. If you're concerned about your own mental health, reach out to us. We can help you connect with a local provider agency where you can arrange to talk with somone who can work with you to map out ways to manage your feelings.
Together, we will make it through this crisis and find our way back to some semblance of normal. It may not be exactly the same as before this started, but here's to being less fearful and more smiley down the road - even when it comes to school.