Keeping Perspective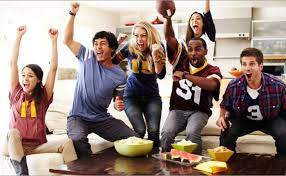 The Super Bowl excitement is taking over Cincinnati. So many people are caught up in preparing for the "Big Game" on Sunday, and the energy is palpable, to say the least. I mean, when was the last time you felt this kind of thrill around town? I'd venture to say it's been a long time.
But all that said, the Game - and the fervor that comes with it - has brought with it some need for understanding how it affects our mental health. Really, all the excitement is good for that, according to a WebMD article. Fans benefit, regardless of whether their team wins or loses.
Rooting for a favorite team, say experts, brings about a lot of great things. For one, the fans - fairweather or not - feel like members of a tribe. They'll feel great if their team wins, deflated if their team loses. But that's the point - in those emotions, they feel a true connection to the team.
Secondly, being a fan can be good for relationships. Experts say it helps to form a connection with the other person and becomes somethihng they can do together. It can also have a neutral effect: one person watches the game while the other is with friends doing something else. 
So, let the Super Bowl deepen your connection with others this weekend. Whether your team wins or loses, enjoy the closeness of relationship that it brings for you.
Of course, a win will do us all a lot of good, too!footba