kids and school anxiety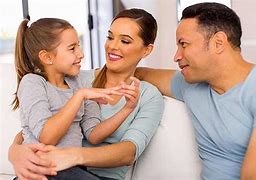 Has summer break really just about finished? Seems like it just started for my nephews and yet here they are - ready to head back to the classroom already.
My sister's lucky in some ways. Her boys are eager to get back to class, see their friends again, and start a new year full of promising good times and memories. But that's not the case for some parents. Their kids are anxious - even downright scared - of going into a classroom of kids again.
If this is your child, don't panic. Professionals in kids' mental health suggest there is still time to do some work to help them, but certainly don't waste it! Even after being stuck at home for the past school year, some students will find being there outweighs their anticipation of another school year. So here are a few tips from the pros.*
1. Validate your kids' feelings. Some kids get deeply concerned about being away from home. Let them know it's normal to feel that way but also help them know how proud you are of them for going to class.
2. Set a positive tone. Be positive even if you have anxiety, too. Kids often model their parents' reactions and if they see anxiety in you, too, that can fuel their own fears.
3. Help your kids think positively. It's not easy to be away from parents or home, but the professionals say you can help by telling them a bit about what you'll be doing while your child is in school. You can also ask them what they are looking forward to about school.
4. Practice! Experts say that some kids have difficulty being away from parents, so why not try small separations to get started? Perhaps having kids play somewhere in the house while dinner's being prepped, or a babysitter for parents' evenings out. 
5. Encourage flexibility. Things can change in an instant. Let your kids know that there are plans in case things change fast, and that you and your child can both adapt.
If you need help, the board contracts with several agencies that work with children and their mental health. Check our "Find Help" page for a list of local agencies.
*adapted from "How to help kids handle fears and gain independence" bu Caroline Miller.