Kids' mental health intervention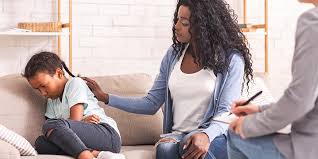 For the past several months - pretty much since COVID hit - the news has been filled with stories about kids and mental health issues. More and more, hospital ERs are seeing increasing numbers of children with mental health disorders. A recent Dayton Daily News story indicated that mental health issues are now the top reason for admission to Dayton Children's.
Parents facing these types of issues with their kids are no doubt unsure about where to turn for help. ERs get busy and may not always be the best environment for a child with a mental health disorder.
There are some local places to turn, if you need immediate help. The Mobile Response & Stabilization Services team can step in if there's a problem at school or at home. Call (877) 695-6333 any time to ask about this service.
Several contract providers can also offer some assistance. Solutions, Talbert House, Butler Behavioral, and Beech Acres Parenting Center can all answer questions and explain services thye offer to kids and families. You can find their contact information here.
If you have more general questions, give us a call at the Board office at (513) 695-1695. It's our role to help you find the resources you need. Know that we're in your corner!