New Year, Same Goals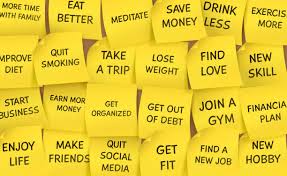 So we've finally started 2023. It's a new year filled with the promise of new things, new hopes, and new fun, too.
But not necessarily new goals.
Let me explain. Sure, you've probably outlined some things you want to achieve in the new year. Maybe it's losing weight or taking up a new hobby, or maybe even learning something new.
But there are other goals that perhaps you had for 2022 that went unrealized as well. It could be that you wanted to buy a new car but couldn't see it in your budget. Or maybe you wanted to move to a little larger place but something else was more pressing.
And that's OK. We don't always get the things we want when we want them, but we also keep plugging away at those things that we really, really want.
Which is why, in 2023, you might have some of the same goals as you did in 2022, or even 2021. You keep working at those things you want to achieve and keep chipping away. Because, little by little, you WILL achieve them. You will then look back on the progress you've made - and you will be heartened.
So here's to a new year with the same goals. You'll work just as hard on them as you would a brand new goal, too.new yra