on being helpful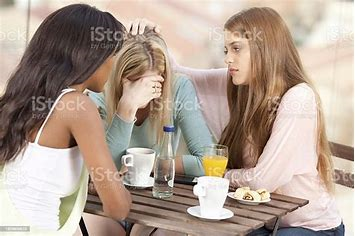 Last weekend the Dayton Daily News published a story about a young girl who took her own life shortly after COVID-19 shut things down last March.
That got me to thinking - are people taking time to check in on friends and family, even now that we're starting to get back to "normal"? Vaccinations have helped reduce the spread of COVID and kept people from getting so sick they need to be hospitalized. It's all great news, isn't it?
But even though some good things are happening, that doesn't always mean everyone of our friends and family are doing OK. For some, the closing of school and working from home made life hard. It wasn't always possible to see friends in person, but Zoom or GoToMeeting or FaceTime didn't always cut it, either.
Others have some anxiety about this "return to normal", too. After a lot of time isolating from others until vaccines started going into arms, there are some who still have trepidations about going back to the classroom or the office, or even socializing again with friends and family.
The bottom line: take time to learn the signs of trouble. If you notice someone acting different than they may have in the past, or are showing signs of potentially taking their own life, step in. Experts agree that even asking the question "Are you thinking of harming yourself?" isn't going to give someone ideas of doing so. 
Check out the warning signs, take a Question-Persuade-Refer course, and be ready to give a friend or family member a listening ear if you notice they may need one. If you need information or immediate help, call our hotline at (877) 695-6333 or the National Suicide Prevention Hotline at (800) 273-8255.
You just never know who you'll help.