Opiate alternatives important in addiction battle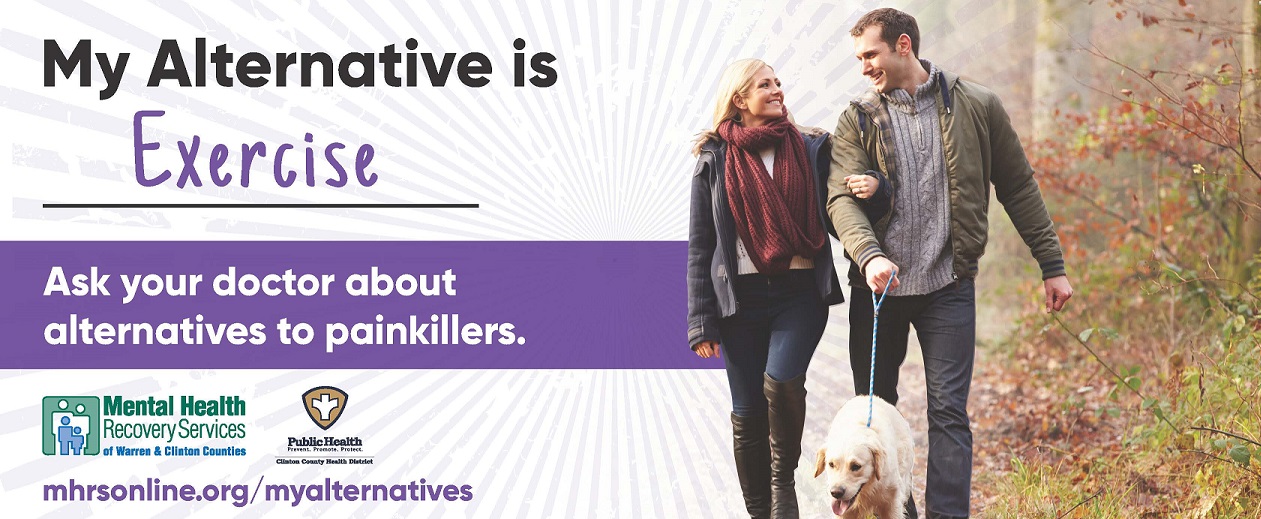 Addiction to opiates has been a big problem nationally and locally. It's cost businesses in productivity - as much as $5 billion, according to one study from The Ohio State University's C. William Swank Program in Rural-Urban Policy, It's also been draining on treatment resources. The same study estimates that the state has the capacity to treat just 20 - 40 percent of the population that's abusing opiates.
Many of those addictions - not all, but many - are the result of a prescribed opiate. People looking for a way to control or manage chronic pain, or pain from a surgical procedure, became dependent on a prescribed medication for whatever reason. It may have started innocently enough - that's truly possible. But it escalated into a full dependent relationship with the drug.
That's the reason we're bringing out our latest education campaign, called "My Alternatives". Launching in mid July, the campaign is a partnership of MHRS and the Warren and Clinton County Health Districts. Our aim together is to share information about some potential alternatives to opiate prescriptions and encourage residents with chronic or acute pain management needs to talk with their doctor about what might be right for them.
There are plenty of options to choose from when it comes to alternatives. Some folks might find yoga a perfect fit for its ability to calm and provide a means of stretching to ease muscle discomfort. Others could find physical therapy a good option, offering guided exercise to ease their pain. And still another alternative might be exercise, either at home or at a gym.
No matter the alternative, it might be just as good as a prescription - perhaps even better long-term. It's important, though, to remember that it should be a decision made in conjunction with your doctor. Only you know what's best for you, and your doctor can be a great source of information about the right alternative to opiates that can be of the most help.
We encourage you to have that conversation when it comes to pain. Our goal: minimize the chance of addiction while helping you make educated choices. It's truly in your hands!