Putting an End to Bullying: Program Helps Kids Prevent Bullying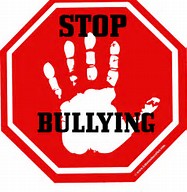 Guest Post by Talbert House staff
"I have been bullied every day since Kindergarten."
While shocking quotes like this one from a local 6th grade student are becoming increasingly common the Council on Child Abuse (COCA), an affiliate of Talbert House, is committed to preventing abuse and bullying where children live, learn, and play. As National Bullying Prevention Month begins this October, these services are especially timely.   
COCA's School-Based Personal Safety Program includes both child abuse and bullying prevention programs for children of all grade levels.  These hour-long presentations consist of hands-on activities, age-appropriate DVDs, and interactive discussions.  Following the classroom presentations, students have the opportunity to voluntarily talk with COCA staff.  These one-on-one discussions with students often lead to disclosures regarding serious topics, including child abuse, domestic violence, substance abuse, and bullying.  The majority of these disclosures require further intervention, some of which result in reports to Children's Services.
As a result of COCA's School-Based Personal Safety Program, that same 6th grade student who said they were constantly bullied is now able to say, "Your program helped me stand up to the bullies and ask my teachers for help."
During the 2016-2017 school year COCA served more than 40 schools, reaching over 11,000 students, and many schools have been booking COCA's School-Based Personal Safety Program for over a decade.  A 4thgrade student at one such school recently wrote a thank you note stating, "I want to thank you, Council on Child Abuse, for coming and teaching us how to protect ourselves from child abuse.  You helped me understand all kinds of child abuse.  I learned a lot.  I am grateful that Council on Child Abuse came to my school." 
COCA is expanding their reach, with the hopes increasing the number of students served and welcoming new schools into their program.  With an updated curriculum and Bullying Prevention Program, COCA is looking forward to the positive impact it can have on students of the Warren and Clinton Counties this school year! If your school is interested, contact COCA at 513-684-7976 or by visiting www.cocachild.org.