reducing holiday stress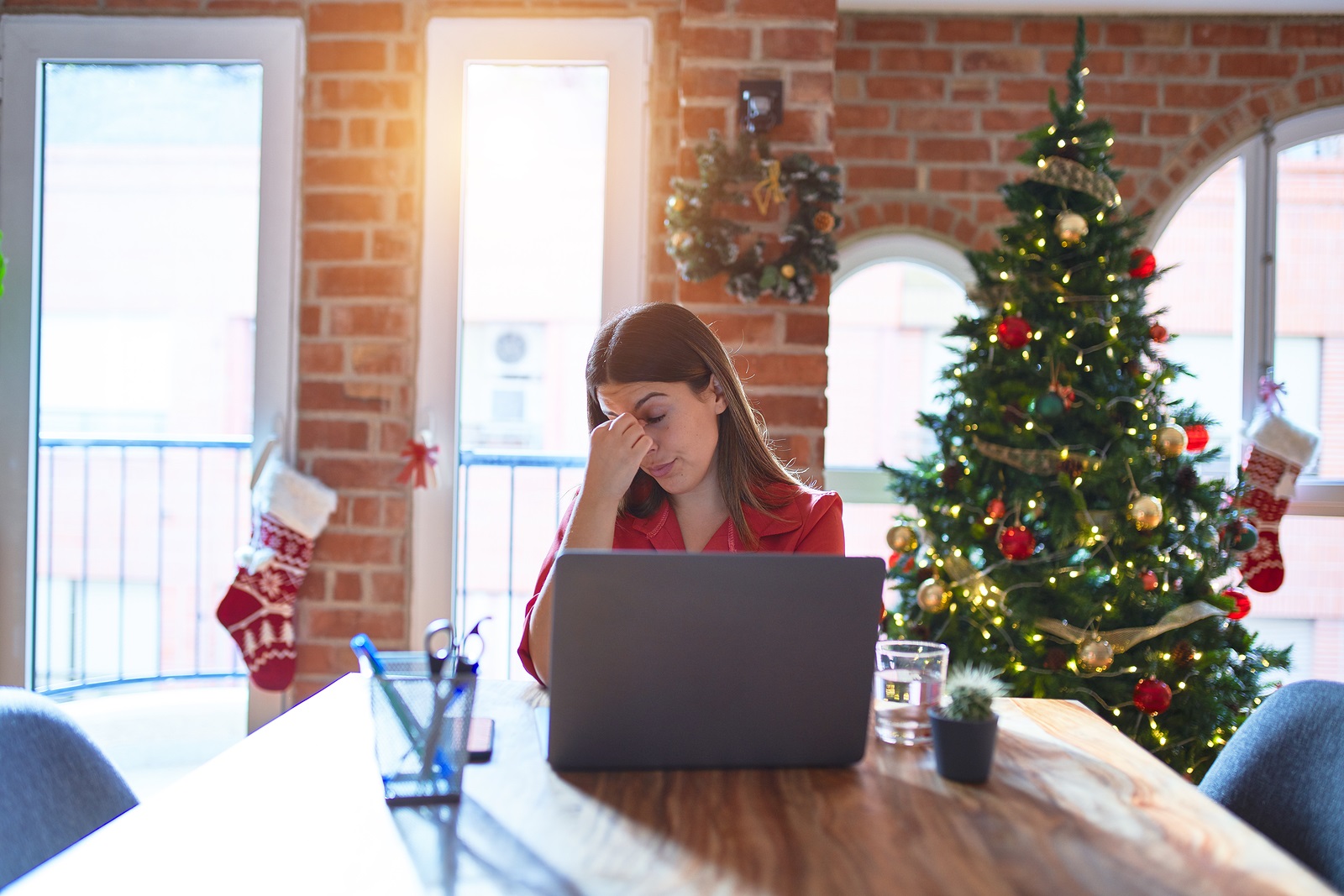 Here we go!
We're off and running on the holiday season, and it's busy, busy, BUSY! We kicked it off with Thanksgiving a couple of weeks ago (some of us are STILL working through leftovers, which probably isn't a good thing!). And here we are, just two weeks to go before Christmas, and even less time to go before Hanukkah begins at sundown on December 22nd).
So, anyone stressed yet? Lists upon lists of things to get done before the holidays are strewn around our kitchens, studies, or anywhere else we can find space. Get the decorations out. Order presents. Send house gifts. Is the tree up yet? Where are we going to fit everyone whose visiting? Plan dinner. Organize receipts for gift returns.
With all of that happening, what in the world do we do to keep the stress at bay? Here are a few thoughts from mental health professionals:
Acknowledge your feelings. Stress is a normal part of life, and we all experience it. For those who've lost loved ones over the past year, feelings of loss may be even more prominent. It's OK to take some time for yourself and express how you feel.
Be realistic. We're not perfect, and holidays aren't, either. Families change and grow, and your holiday will do the same. Be open to change and understand that not all traditions can change, too.
Set aside differences. It's not easy when people don't get along. The reasons are endless. But we can try during the holidays to see that there are things that bind us more than divide us. Set grievances aside for another time.
Reach out. It's not unheard of to feel isolated or lonely at times during the holidays. Seek out friends or find community at a place of worship or social club.
If things get to be too much, or if you notice that someone you care for is struggling, call our crisis hotline at (877) 695-6333 for help. You can also text "4hope" to 741741 to text with a trained professional at any time of day.
No matter how you celebrate, we wish you the happiest of holidays!
Source: https://newsnetwork.mayoclinic.org/discussion/holiday-stress-becoming-overwhelmed/