The January Blahs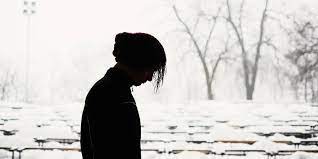 I have to admit that once the holidays are done, I sort of melt into a "blah" mood for teh month of January. it's not that the new year gets off to a bad start or anything - quite the contrary. I think each year starts off better than the last one did, full of new hopes and new dreams.
But let's face it - January can also feel a little less fun than the previous couple of months. No more food, no more family gathered around to enjoy, no more work cookie exchanges. You get the idea.
Still, January brings with it a sense of renewed optimism. There are many things to believe in as the New Year begins. We sense a change coming as the first months start to roll on by, the promise of spring and its warmth about to return. And we feel a bit stronger, perhaps, knowing that we'll still see friends and family for more celebrations and fun together.
There is such a thing as "the winter blues" and many people feel it. If you're one like me, it happens for many reasons. If it persists, the Board is here to help you find the right place to talk with someone you feel comfortable with, and who will help you develop a plan to move through those feelings and back to a sense of recovery.
Know that you are not alone in those "blah" feelings. We all get them. You can move past it. Here's to a great 2022!