Life's weeding process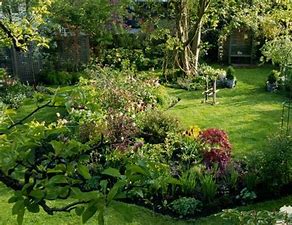 Our guest blog writer this week is Michelle Rolf, Southwest Ohio Director at Mental Health America of Northern Kentucky & Southwest Ohio:
I was working in the garden last weekend (remember… when it was warm and beautiful and not snowing??).  We got busy at the end of summer with football, kids, work, school and all the other things that are much more fun than wrapping up a garden after all the benefits have been reaped from it. The unwanted plants made it look like it needed mowed instead of weeded!  I jumped in and started pulling them out with both hands.  I worked and worked and when I looked up, it was a little despairing to still see a field of green before my eyes!  I realized something in that moment.  When I looked at what I had to do, it seemed quite daunting! The weeds had rooted down and I think they were spreading as I was pulling them!  But when I looked at what I had done, I felt better.  I could see all the progress I was making and I knew I was getting somewhere.  I finally turned my back on the weeds to face what I had already done and continued doing what I had set out to do!
I started thinking about this in relation to our work.  Sometimes, when we look at what needs to get done, it can seem overwhelming.  The to-do list is a mile long.  For every one thing we check off, we add several more to take its place.  The demands are high.  The needs are growing.  And sometimes, it feels like the energy it will take is more than we can muster up, even with all the coffee we consume these days!  Anyone else with me on this?  But, if we turn around, even if just for a moment, and look where we have been, we can see real, definite, undeniable progress.  
I have been with MHA for 21 years and over that time, I have seen a lot of changes.  MHA itself went from just a few people to now 50!  I went from being the only staff person in Warren & Clinton County to now being one of a dozen in the office!  We have gone from running one program in SWOH (Compeer) to now being in over 20 different sites!  We began some foundational work with peer support when very few had even heard of it.  We now host our own peer trainings and can share the valuable lessons we have learned along the way.  I have seen great partnerships formed and creative work done!  We have watched our programs grow and even more exciting, we have watched individuals grow!  When I look back, I can recall the remarkable, life-changing stories of Compeer, peer support and now It's My Life!  I can see the difference caring people have made in the lives of our community and in individuals! Those things motive me to turn around and press forward!
I'm not saying these things to brag, but to encourage you.  Some of you, I've only known a short time.  And others I've known for almost as long as I have been working at MHA!  You've done great things too!  Turn around for a minute and reflect on how far you have come!  Remember the great stories and the lives that have changed because of your work!  Pat yourselves on the back for your successes, the difference you have made and the obstacles you have overcome!  Let those things be your energy for the things you have yet to accomplish!
Turn your back on the weeds for a minute and look at the good soil you have worked up and prepared!  Something wonderful is going to grow there!