your teens mental health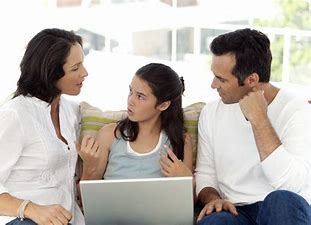 It's been a difficult few months for all of us under stay-at-home orders while coronavirus runs rampant through our communities. We've seen restlessness among Americans, both locally and across the country, who want some sense of normalcy back.
But for some of our teenagers, the lack of the usual rites of passage - prom, graduation, celebrations - has caused more pressures than usual. Feelings of isolation and lonlieness have grown in these teens, potentially intensifying mental health issues.
Experts like Ellen Rome, MD from the Cleveland Clinic talk about teens likely acting out more - which leans parents and health care providers should be watchful to be sure that things don't turn into anxiety and depression.
Not every teen is going to feel that way, according to Dr. Rome. She says introverted teens may actually feel a sense of calm. But others are having a harder time, and that could increase the chances of risk-taking behaviors.
So, what to do?
Dr. Rome says there are some steps that could minimize the potential for trouble, such as:
Planning safe ways to engage socially. Bike rides, or maybe a socially distant bon fire that parents help to set up.
Talk with your teen. Help teens learn how coronavirus is spread and what's at risk.
Talk about solutions. They have good ideas to help, or they can be included in any punishment for engaging in risky behaviors.
Learn more in the Cleveland Clinic blog.